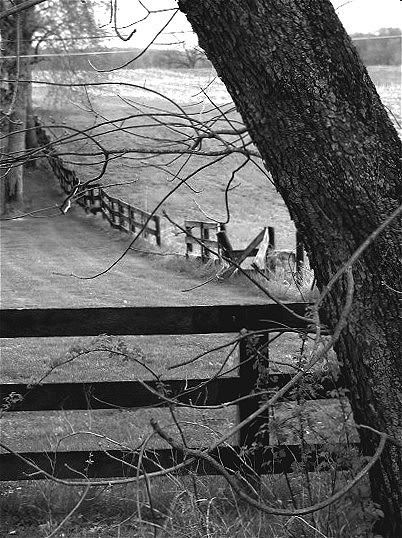 hurts. even if it was a funny, laugh-about-it, eat marshmallow puffs thing. u know, those things that you flirt around but you
don't
exactly think about having anything with the other, and it's like.. u could never see yourself with him, but it's a secret fantasy you joke around with. but somewhere in your heart, you gave him a place, and a little piece of yourself has been torn out of you without your permission. that little bit that you can get away to. the loss is not enough for you to cry about or get crazy drunk and mourn over, but it's just enough for you to feel it. that little gasp of air is the little breath you'll have the moment you find out. and then you let out that little gasp, speechless and out of breath. and when you finally gather enough of yourself to breathe the minimal amount, you recollect yourself and slowly begin to get over it. not completely, these things are never completely. i believe, if a little part of your heart has been torn out, it'll never be replaced or mended. unless you find a way to stick your hand down your throat and stitch
yourself
up without giving
yourself
a scar.
haha
jk
. (: even if you do get it back, it'll be a little more rotten, a little worse than what you "
could've
" had or a little worse than what it should be. so you simply cover up the wound, let it out and tell a friend, listen to a happy song, dance in your underwear, smile, and tell yourself there's more to come... goodbye, my secret fantasy.
"I'm cursed with loving you, baby"- keisha kornbread's blogspot.


so i love this song...
WAY BACK INTO LOVE
Music and Lyrics.
(the link is to the
myspace
so you can hear it if you haven't watched
the movie or you simply want to re-listen to it.kuz it's cute..)
I've been living with a shadow overhead
I've been sleeping with a cloud above my bed
I've been lonely for so long
Trapped in the past, I just can't seem to move on
I've been hiding all my hopes and dreams away
Just in case I ever need em again someday
I've been setting aside time
To clear a little space in the corners of my mind
All I want to do is find a way back into love
I can't make it through without a way back into love
Oh oh oh
I've been watching but the stars refuse to shine
I've been searching but I just don't see the signs
I know that it's out there
There's got to be something for my soul somewhere
I've been looking for someone to shed some light
Not just somebody just to get me through the night
I could use some direction
And I'm open to your suggestions
All I want to do is find a way back into love
I can't make it through without a way back into love
And if I open my heart again
I guess I'm hoping you'll be there for me in the end
There are moments when I don't know if it's real
Or if anybody feels the way I feel
I need inspiration 
Not just another negotiation
All I want to do is find a way back into love
I can't make it through without a way back into love

And if I open my heart to you
I'm hoping you'll show me what to do
And if you help me to start again
You know that I'll be there for you in the end